Windsor Ontario's # 1 Rated Carpet Cleaning Company
Specializing in Tile & Grout Cleaning , Upholstery Cleaning and Area Rug Cleaning
Carpet Cleaning and Restoration
Local Carpet Cleaning, Area Rug Cleaning, & Tile Cleaning Professionals
Elements carpet cleaning Windsor and tile restoration serves Windsor Ontario and surrounding areas, bringing professional carpet cleaning, rug, tile and upholstery cleaning services to Essex County.
Elements carpet cleaning and tile restoration is committed to 100% customer satisfaction. Through our detailed treatment plan Elements is able to create a client centered approach. Our technicians engage in continued education, training and are certified in the latest technology applications in the industry.
Our technicians are specifically qualified to remove dirt, dust, bacteria, allergens and stains using professional, proven, and environmentally responsible cleaning systems renewing your space to its original beauty. Investing in professional carpet cleaning and tile cleaning services, together with our experienced technicians, will remove stubborn dirt, allergens, molds, bacteria, and pet urine that are embedded deep within the carpet fibers.
These contaminants can cause unwanted health issues as well as leave your carpet flat, hard and foul smelling. Elements' customized complex cleaning regime will treat, scrub and extract all those harmful contaminants leaving your carpets smelling fresh and renewed.
Elements is a family owned company with an attention to detail that is often lost in large chain companies. We care about our results and live in the community in which we serve. Rated by www.threebestrated.com as one of Windsor Essex' top rated carpet, tile and grout cleaning companies. Let Elements serve your home and office carpet, tile and grout needs today.
Elements Carpet Cleaning and Restoration often serves corporate accounts on a mutually agreed upon cleaning schedule in the LaSalle, Tecumseh and Windsor, Ontario areas. Elements can deliver cleaner office, condominium and businesses offering scheduling flexibility to best serve our clients business needs.
No matter what your cleaning or restoration needs, you will find the friendly, high quality service you seek at Elements, a Windsor Carpet Cleaning Company.
Treat Yourself To A Clean Healthy Home
A healthy lifestyle begins with a healthy home. Living in a clean environment is so important to your physical health as well as your overall sense of well-being. … Overall, a clean and healthy environment lowers stress and contributes to a positive outlook on life. Keeping your Carpets, Area Rugs, Tile & Grout; as-well-as, Upholstery Cleaning will keep your Home clear of dander, pet allergens, dust mites, mildew, and other microorganisms and harmful contaminants.
Family Owned and Operated Carpet Cleaning Service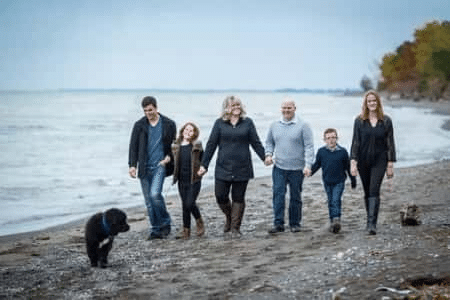 Russell Family
Avail Our Services In The Following Areas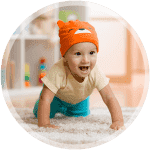 Elements carpet cleaning uses a restorative process to bring carpets back to life. Our trained technicians can remove ground in-soil, reaching far below the surface of your carpets. Most stains are removable with our process, although, some stains may be permeant. To eliminate future stains, we always recommend the application of carpet protector after the carpet cleaning process is complete. When protecting your carpets, it will block any future stains from becoming permanent. In addition, your carpets will last longer and the cleanliness will be appealing to yourself and guests.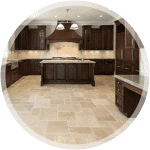 Are you tired of looking at Dirty Grout? Does it seem like too much of a hassle to clean yourself? Speak no more, Elements carpet and tile cleaning experts have the perfect solution for you. We take tile and grout cleaning to a whole new level of cleanliness; where most companies would quit, we push even further. We guarantee that your tile and grout is absolutely perfect before we apply our premium sealers. We do everything we possibly can to restore your tile and grout to make it as good as new. Check out our reviews for further details, as well as our before and after pictures of the cleaning process!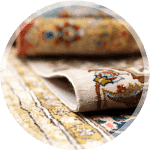 Do your area rugs need a day at the spa? Elements carpet cleaning has specialized cleaning technicians who will come right to your door and carefully remove your damaged/stained rugs. During this process, we will bring your rug back to our rug spa, which is located in the heart of south Windsor. Once your rug arrives it will be treated to an array of different treatments from; spot treatments, dusting, full vacuuming, pretreatment, Rotary scrub, Hot extraction rinse and finally finished with a hot speed dry. This complete treatment will give your rugs the perfect care they deserve.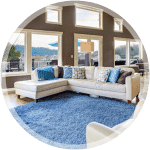 At Elements Carpet Cleaning, we use a specialized, two-step cleaning process to make your upholstery look like new! We use a specially formulated deep-cleaning and sanitizing solution that breaks down minor stains while loosening soil, oil and debris that make your upholstery look dull and worn. Our special pH-balanced fiber rinse protects your upholstery while carrying away the loosened dirt, grime, and cleaning solution residue and neutralizing odors, leaving your furniture looking and smelling clean and fresh.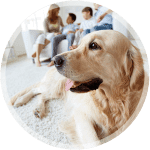 Pet Odor Pet Stain Process
Nothing is worse than coming home to the smell of pet urine in your carpet & upholstery. It penetrates the fibers and can even penetrate the backing. If you have ever tried to remedy a pet stain on your own you know it can be a real challenge. For Elements Carpet Cleaning it is a simple, maintainable problem. We use a two-step process: Step one is an oxidizing pet treatment that breaks down urine crystals so they can be extracted Step two is an Enzyme treatment to breakdown the residual proteins that are causing the odor.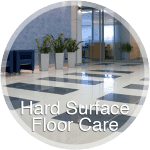 VCT Strip and Wax
Clean, shiny and well-maintained vct flooring can create a beautiful first impression for potential clients or anyone else that walks into your building. Over time however, flooring may begin to lose its shine and become dull. When this happens, it is time to strip the old wax finish and apply a new coat to the flooring. Not only does this make your flooring shine, but most importantly it will protect it.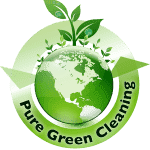 Green Cleaning
Looking for all natural green products we have you covered. Elements Carpet cleaning and restoration offers green cleaning services to help protect you, your family and the environment. We use green certified products that are safe for your family and pets because we have family and pets of our own. Please specify you would like our eco-friendly carpet cleaning product when booking your appointment.
Schedule Your Cleaning Now & Get Free Estimate
Special Savings! Book For This Saturday And Get 10% Off!